WHITE SANDS NATIONAL PARK
CHIHUAHUAN DESERT, NEW MEXICO
"The desert could not be claimed or owned — it was a piece of cloth carried by winds, never held down by stones…"
(Michael Ondaatje — Sri Lankan-born Poet)
E
stablished in 1933, White Sands National Park is the world's largest gypsum dune field at 275 square miles. I timed my visit for the night of a Full Moon, when the park is open after sunset for experiencing an already an extraordinary landscape that looks very much like the surface of the moon, this night bathed in the diffused light of the moon.
It was fitting that we started our day far above the basin at nearly 5,000 ft of elevation at the Tortugas Mountain Observatory in Las Cruces, which keeps tabs on Jupiter and NASA's Voyager Space Probes.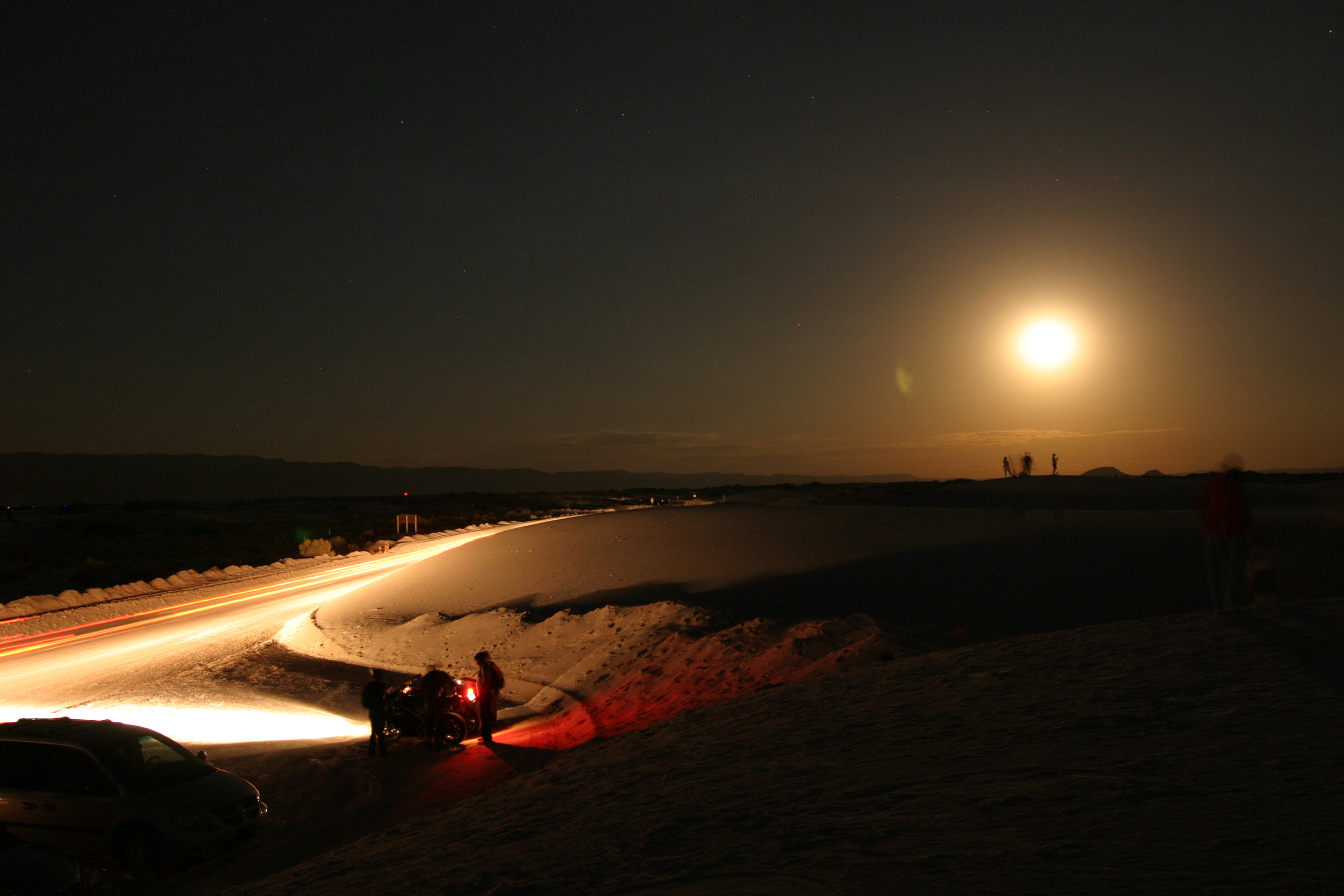 PAVLA BLANCA LIGHT PAINTING
According to legend, Pavla Blanca — the ghost of the Great White Sands — appears daily just after sunset to seek her lover, who is lost beneath the waves of eternal sea of sand
[ Excerpted from the National Park Service ]
I
n early 1540,… Hernando de Luna, left his lovely betrothed, Mañuela, in Mexico City, to accompany the famed explorer, Francisco Coronado. Searching the uncharted lands in present day Arizona, New Mexico, Kansas and Texas, Coronado [and his crew set about] looking for the fabled Seven Cities of Cibola and Gran Quivira, where the houses were said to be studded with gold and the streets were afire with jewels.
Ambushed by the fierce, proud, warrior Apaches on the edge of the Great White Sands, the Spanish battled for their life. It is said that Hernando de Luna was mortally wounded, and perished somewhere in the ever-shifting white sands.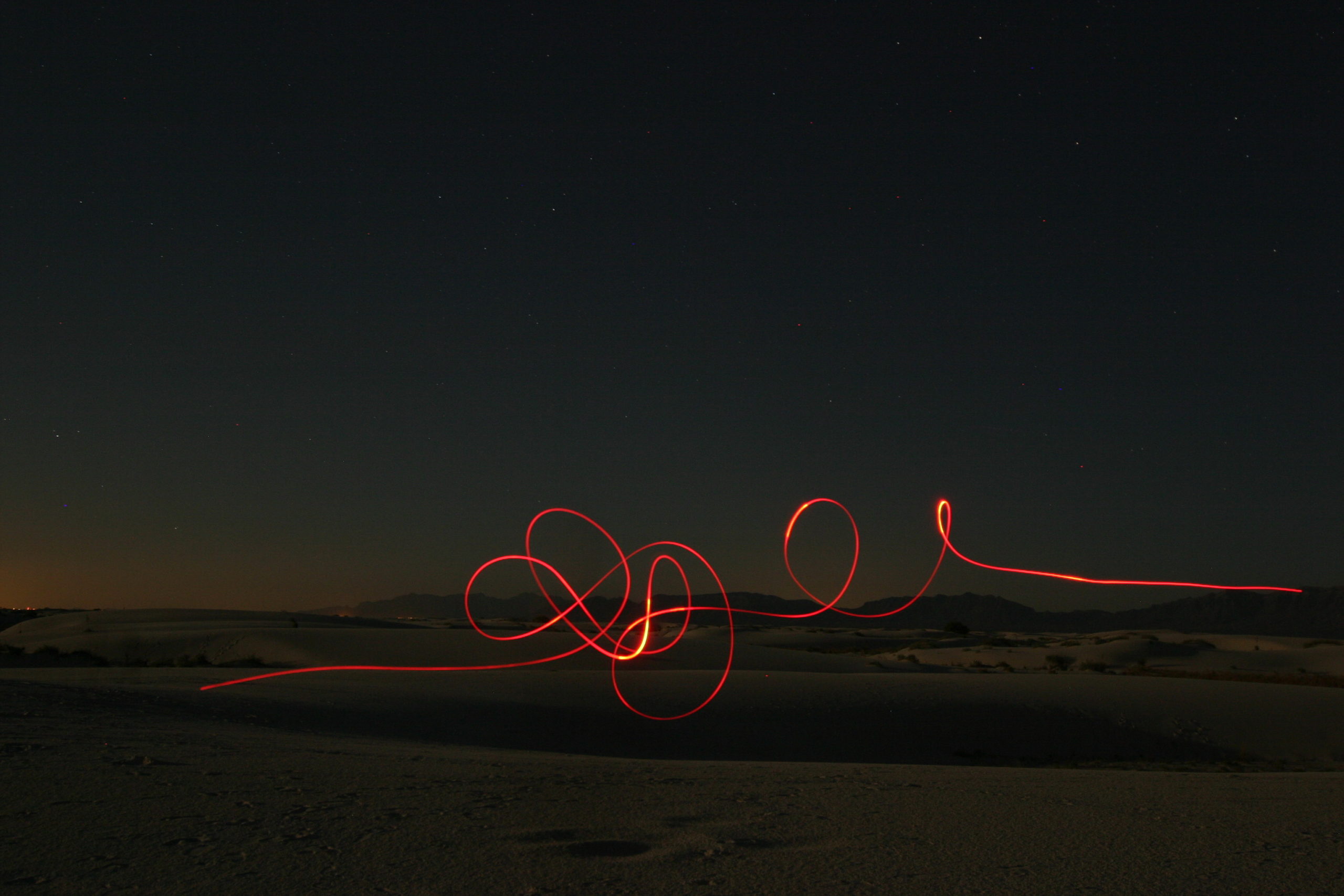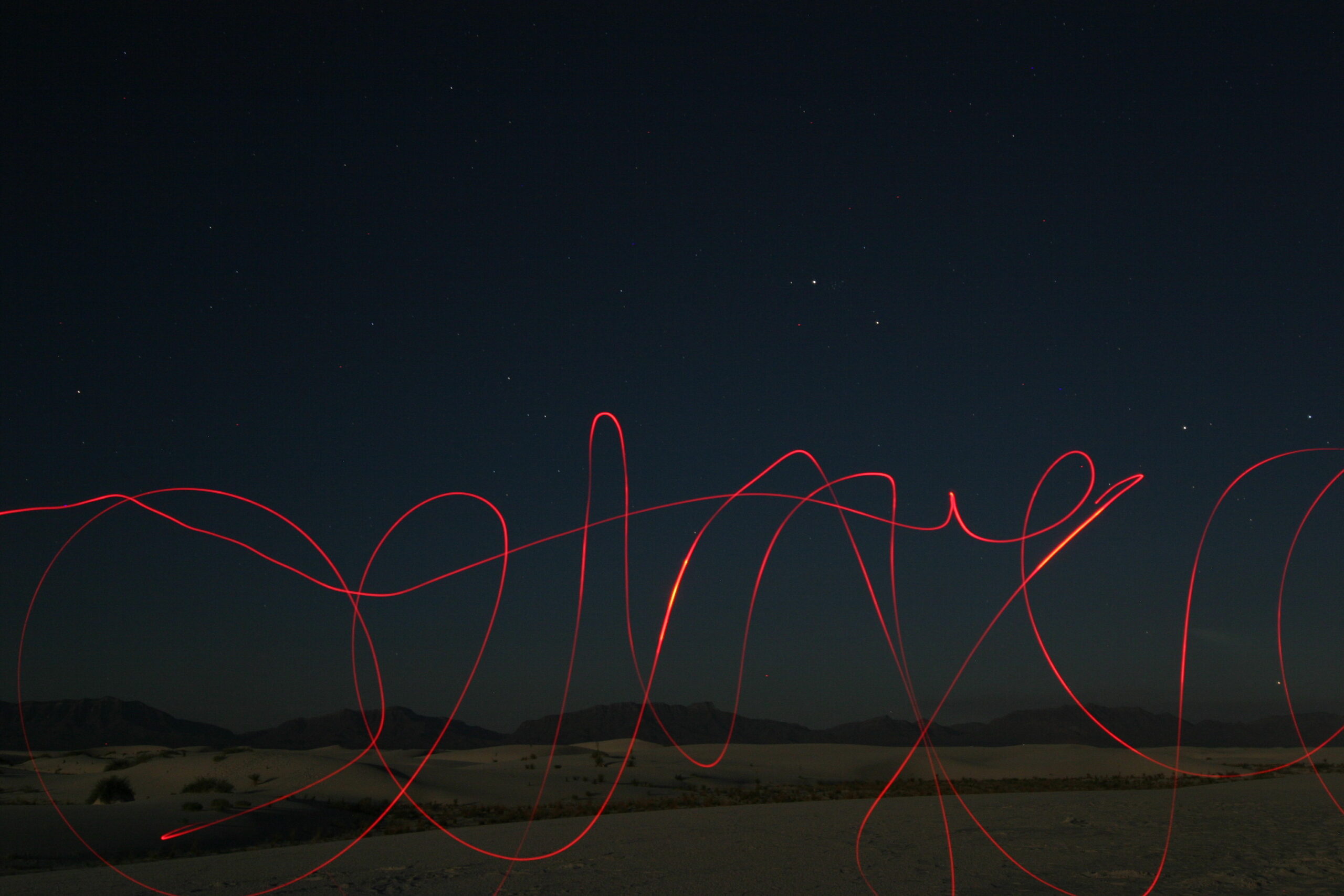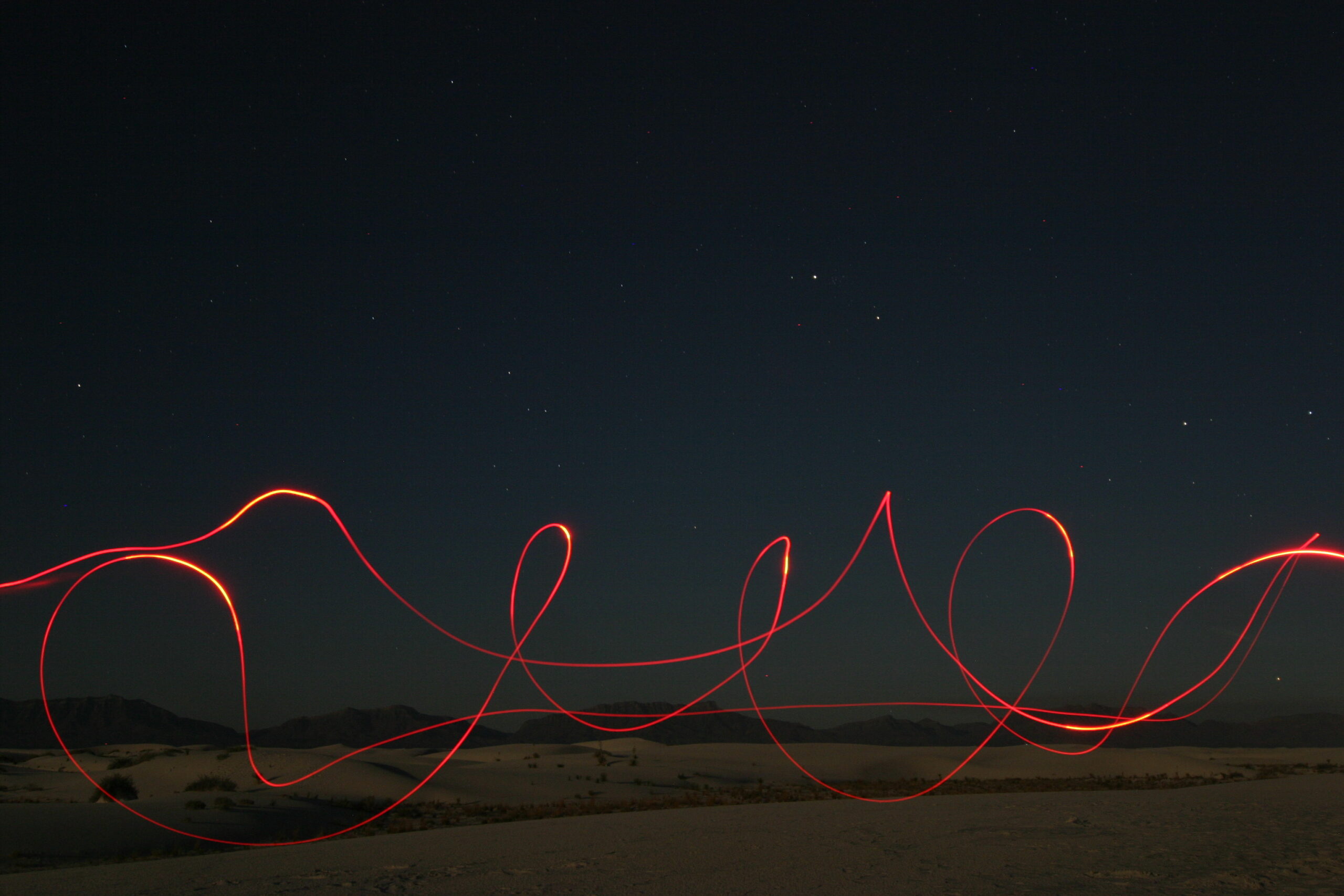 Perhaps the path of a lover's impassioned searching can be seen and sensed here in these moonlit light paintings
S
etting out to seek her betrothed, Mañuela was never seen again. It is said that [her] ghost… haunts the dunes of the Great White Sands. She comes nightly in her flowing, white wedding gown to seek her lover, lost and buried beneath the eternal dunes.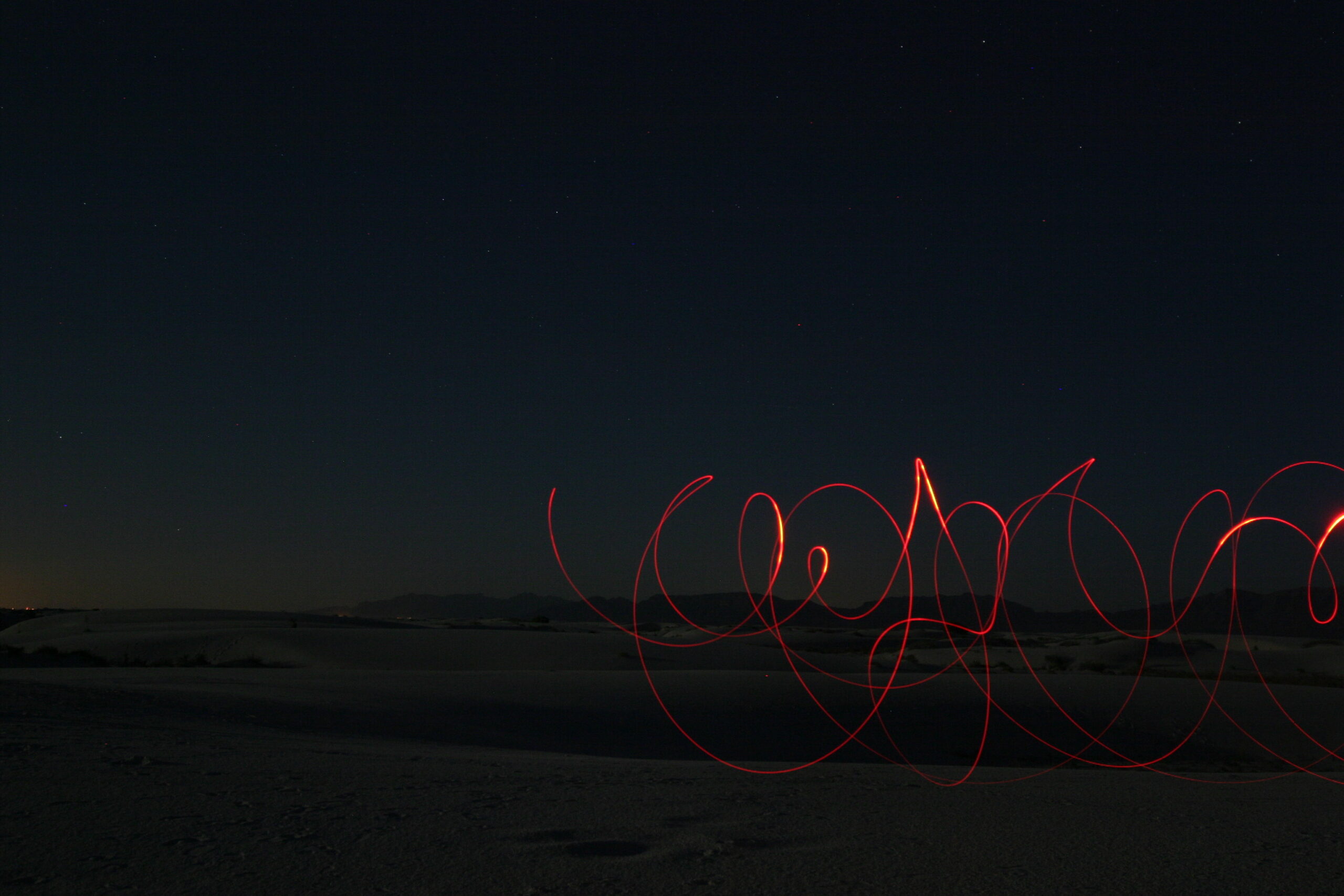 "We're made of star stuff. We are a way for the cosmos to know itself."
(Carl Sagan)
Get notified about upcoming exhibits and public light paintings.
© All rights reserved. All images copyright Alina Wilczynski