"TO HAVE HEART"
TRIBUTE TO ELLEN FRANK
(1946 – 2021)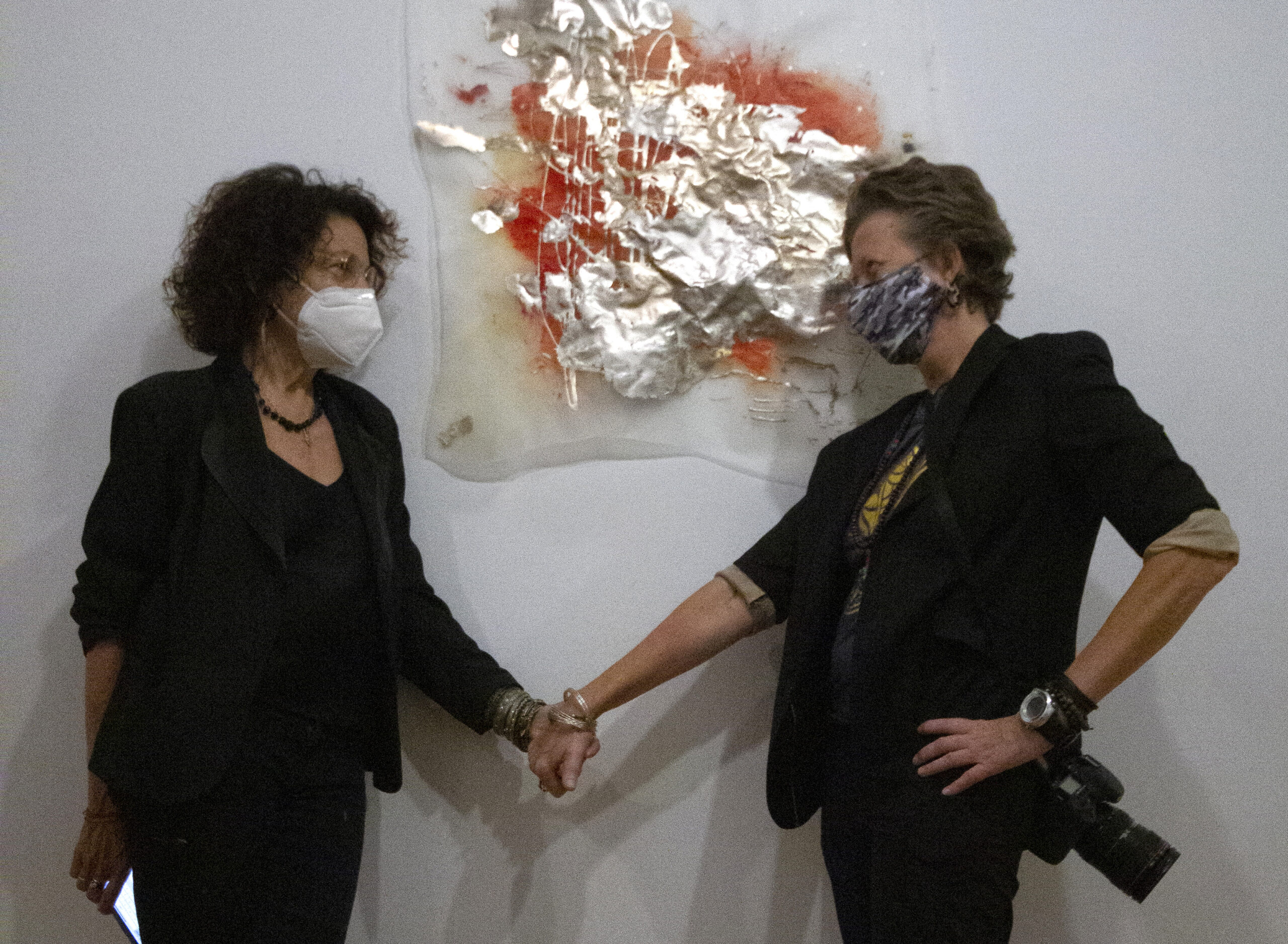 "If we understand the history and beauty of what has been damaged or destroyed, we can participate in the beauty of recovery and peace."
(Ellen Frank, Ph.D. — Gold Leaf Artist, Founder of Cities of Peace)
I
met Ellen Frank when I responded to a "Call Out" from her organization, Cities of Peace at the height of the pandemic. Called The Breathing Project, artists from around the globe were invited to express their gratitude for essential workers in the form of art made in their honor.
Through the organization, an artist would be matched with a story sent in by an essential worker, who could be anyone from a healthcare worker to a bus driver, supermarket clerk or law enforcement officer. The artist themselves could also choose to work with a frontline worker they knew.
Artist as Essential Worker
Throughout our modern history, it is through art, photography, music, poetry, theatre and dance that we are able to process and understand our deepest traumas and global tragedies, as well as our highest achievements and triumphs. Artists have not only run to the frontlines to document natural disasters and wars, but artists are often the first to stand up to wrong with acts of protest.
The greatest capacity of art however, in my opinion, is when it is able to create a safe space for us to feel our hurts and sorrows in a way that makes us feel understood and not alone in our feelings. Especially the feelings that are beyond our ability to describe or even simply know what to do with. In so doing, art creates a path to healing and reconciliation. As was the premise of The Breathing Project, and as I would come to learn, the very core of Ellen's life work.
And so, I decided that my art piece would be based on Ellen as an essential worker.
The Heart-to-Heart behind "To Have Heart"
I recorded Ellen working in her studio as she laid down the foundation for her gold-leaf piece for The Breathing Project, which is based on a story provided by a Cardiologist. I recorded her using a drip technique she had never tried before. And I recorded a few Light Paintings of her with gold leaf sheets in her hand. I asked her to take a moment to go within and then move the gold leaf as she would be doing in completing this piece.
The experience of making this video and light paintings, the moment we shared in the viewing of the final piece, and the events that preceded and followed are truly beyond my ability to describe or even simply know what to do with. But within it all is a safe space I can always go to to feel my sorrow in losing a friend, as well as feel my gratitude in having met someone who touched me so deeply and with such passion, and also humor. I also know that I am not alone in my feelings because she touched the lives of many people all over the world, some of whom I have had the great pleasure of meeting. And her work, and the collective work of her projects, continue to effect change in a world that needs many more essential workers like Ellen Frank.
"In Medias Res: Song of the Downy Woodpecker" can be seen here with more information about the piece, the exhibit and other projects. www.citiesofpeace.org/ellen-frank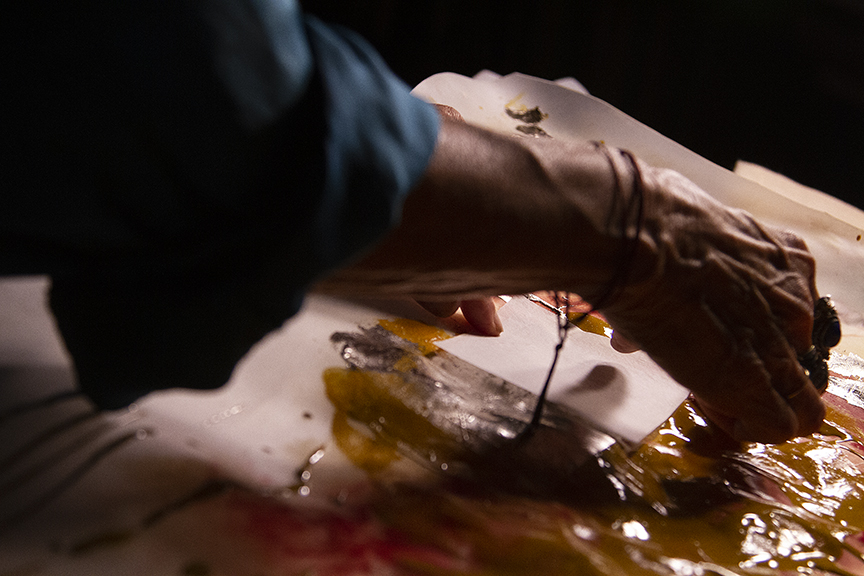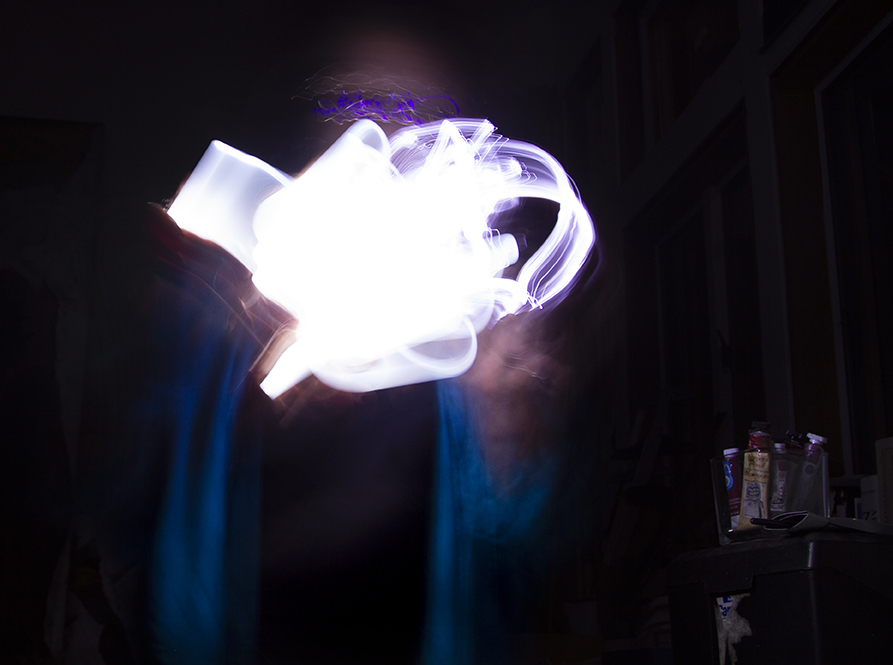 Public showings of "To Have Heart":
2022, April 11 – June 1; Excerpts used in a video installation piece in "TRANSLATION", The inaugural 2022 Art-tech Exhibition at SUNY Polytechnic Institute Utica. www.gannettgallery.org/translation
2021, September 12-15; Video installation piece displayed in The Breathing Project Exhibit at The Living Gallery, Brooklyn NYC. www.citiesofpeace.org/new-page-79
CLICK ON ANY IMAGE BELOW TO VIEW FULL GALLERY
Support the Ellen Frank Illumination Arts Foundation, Inc.
Get notified about upcoming exhibits and public light paintings.
© All rights reserved. All images copyright Alina Wilczynski