THE LABYRINTH
ANCIENT WALKING MEDITATION PATH
"…we are held together, like the stars in the firmament, with ties inseparable. These ties cannot be seen, but we can feel them."
(Nikola Tesla)
[ Excerpted from Veriditas.org, Labyrinth Facilitator Training ]
T
he labyrinth is an ancient pattern found in many cultures around the world. Labyrinth designs were found on pottery, tablets and tiles that date as far back as 5000 years. In Native American tradition, the labyrinth is identical to the Medicine Wheel and Man in the Maze. The Celts described the labyrinth as the Never Ending Circle. It is also known as the Ka bala in mystical Judaism.
The labyrinth [can be used as] a walking meditation, a path of prayer and an archetypal blueprint where psyche meets spirit. It has only one path that leads from the outer edge in a circuitous way to the center. There are no tricks to it and no dead ends. Unlike a maze where you lose your way, the labyrinth is a spiritual tool that can help you find your way.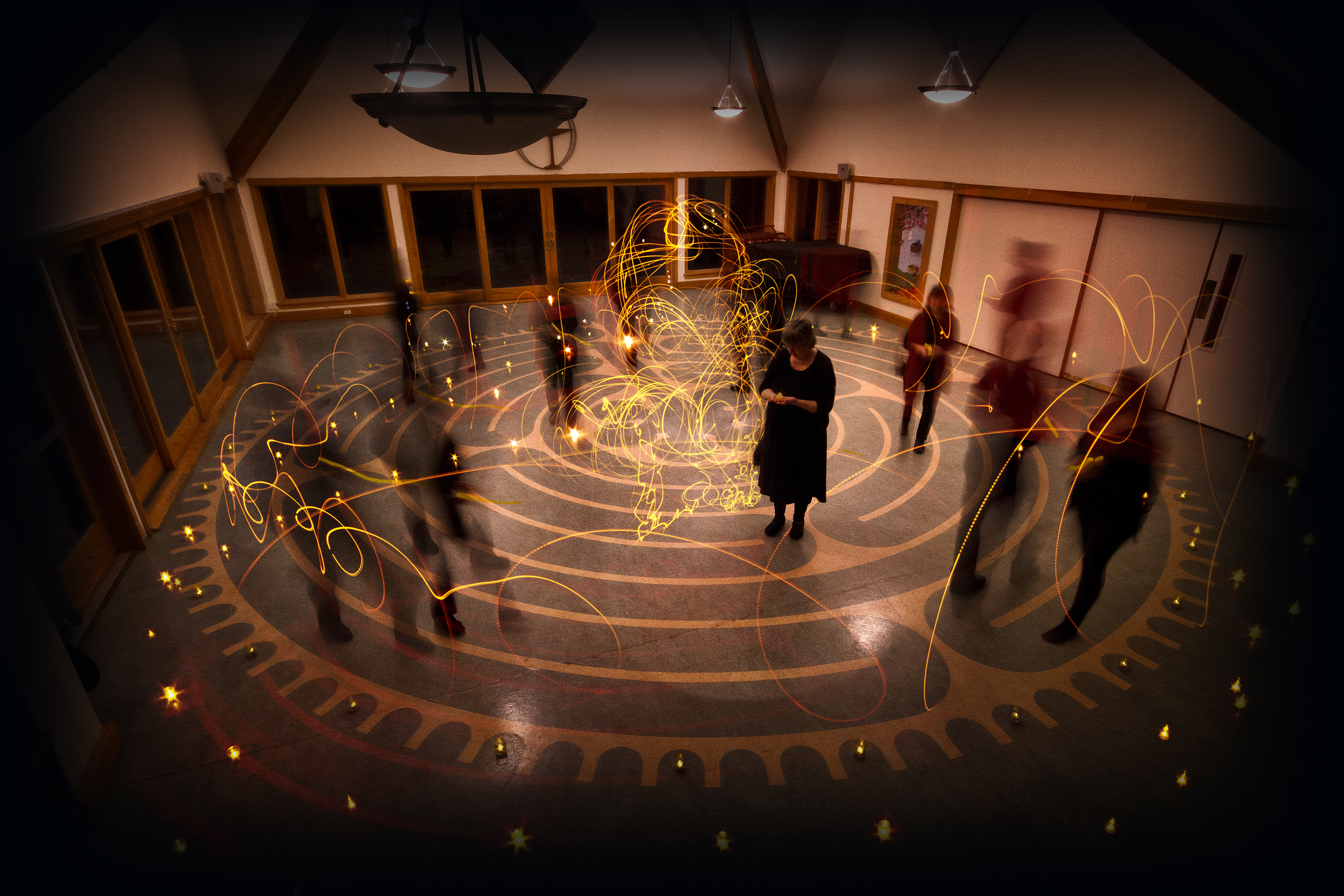 SPIRIT WALKING LIGHT PAINTING
Twelve participants, each holding a tea light, were asked to immerse themselves in their individual experiences of the Labyrinth
T
hey started out walking the Labyrinth pattern quietly and slowly as I took long-exposure light paintings of their movements from two vantage points – one camera secured to the top step on an 8ft ladder and a se on a tripod at eye-level.
Some reported increased clarity and creativity, positivity, joy and appreciation for those with whom they were sharing this moment. While others felt a deepened sense of intuition, inner peace and well-being. Some even got answers to a questions posed to the ether.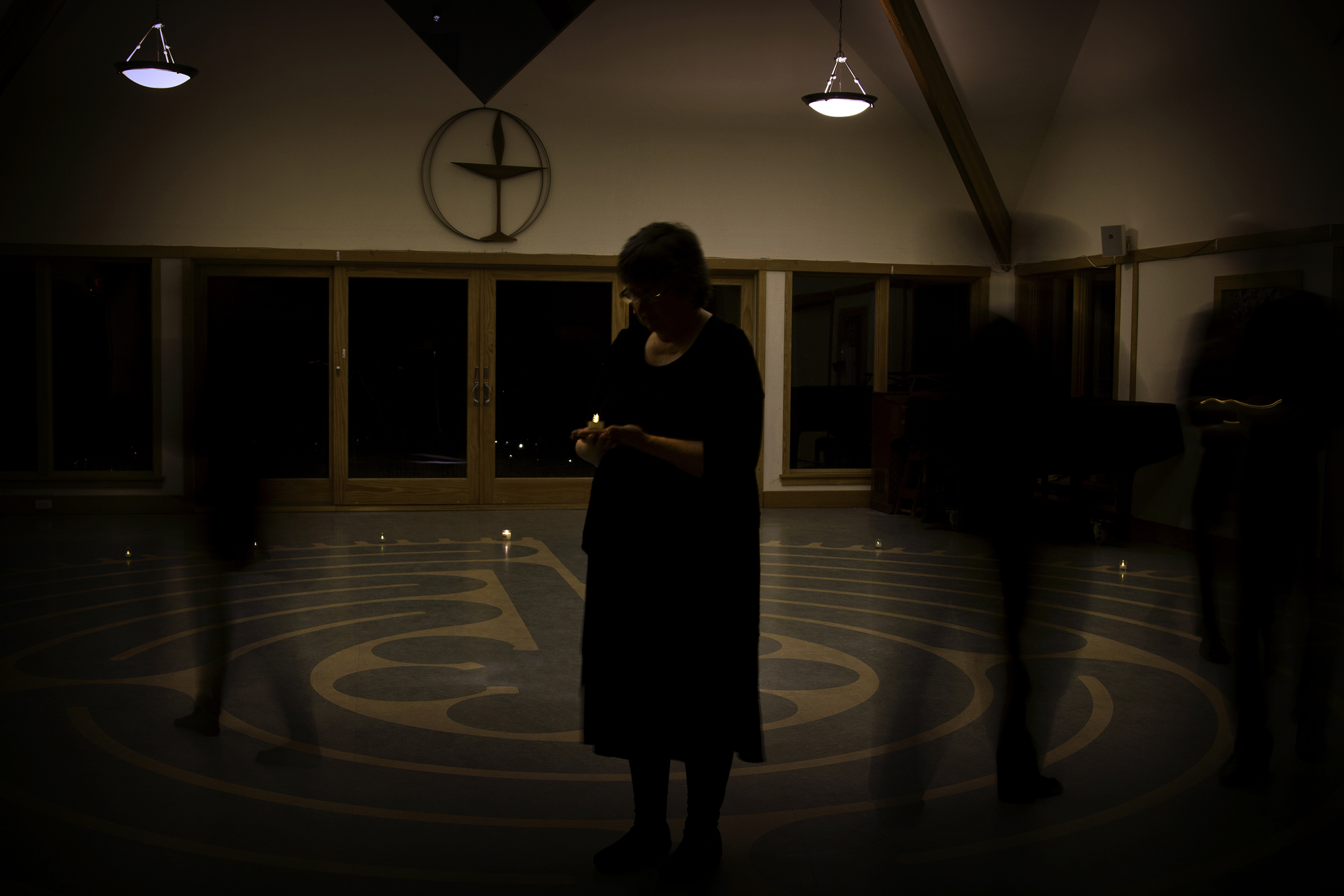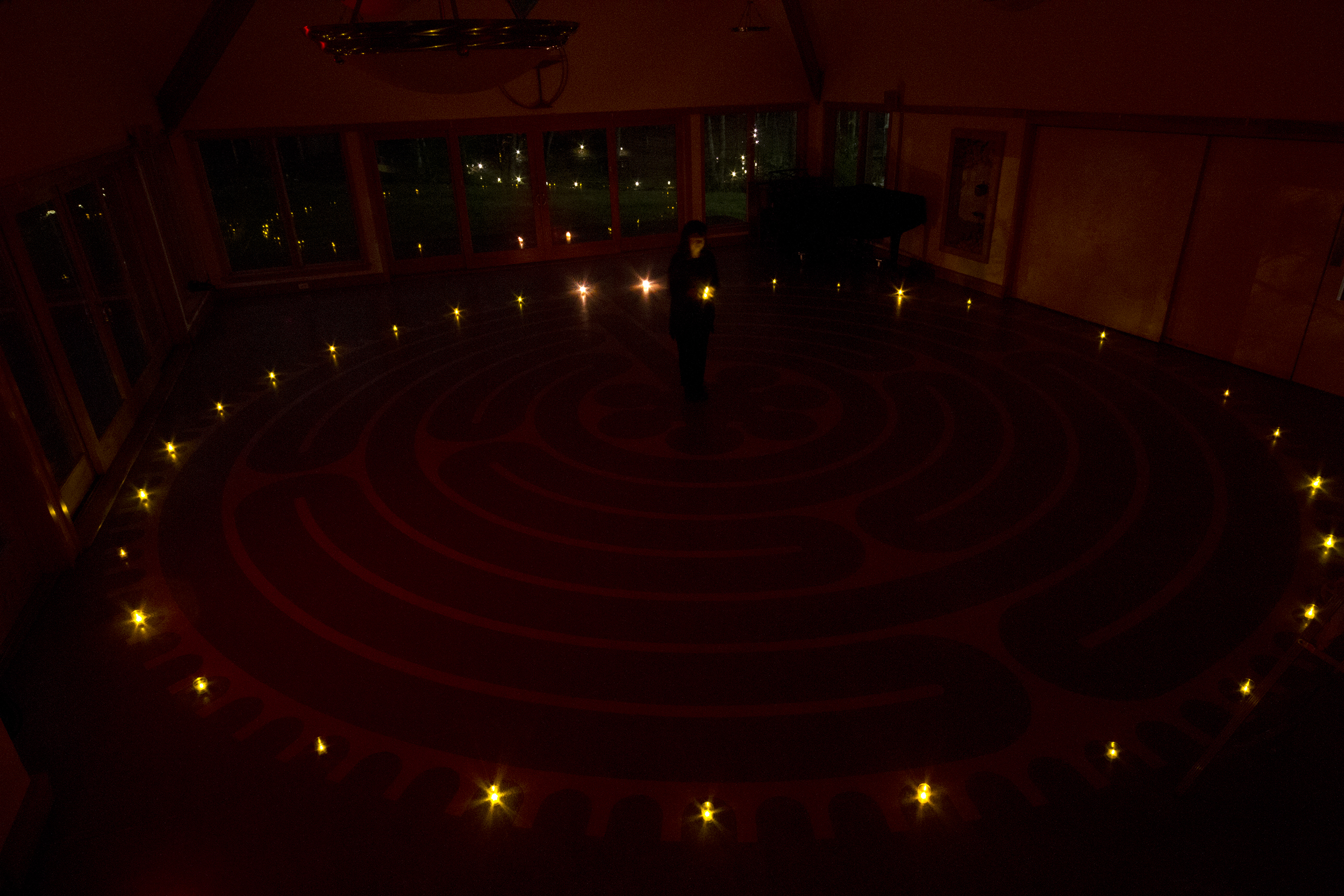 T
he Fearless Light Walkers, as they began to call themselves, were asked to circle the perimeter of the Labyrinth and express the thoughts and emotions that had come up for them during their walk by painting them with their lights — free form, flowing, fun and big!
Someone suddenly hit play on "We are Family!" on their phone… and we all can enjoy record of the resulting spontaneous Light Paintings for forever!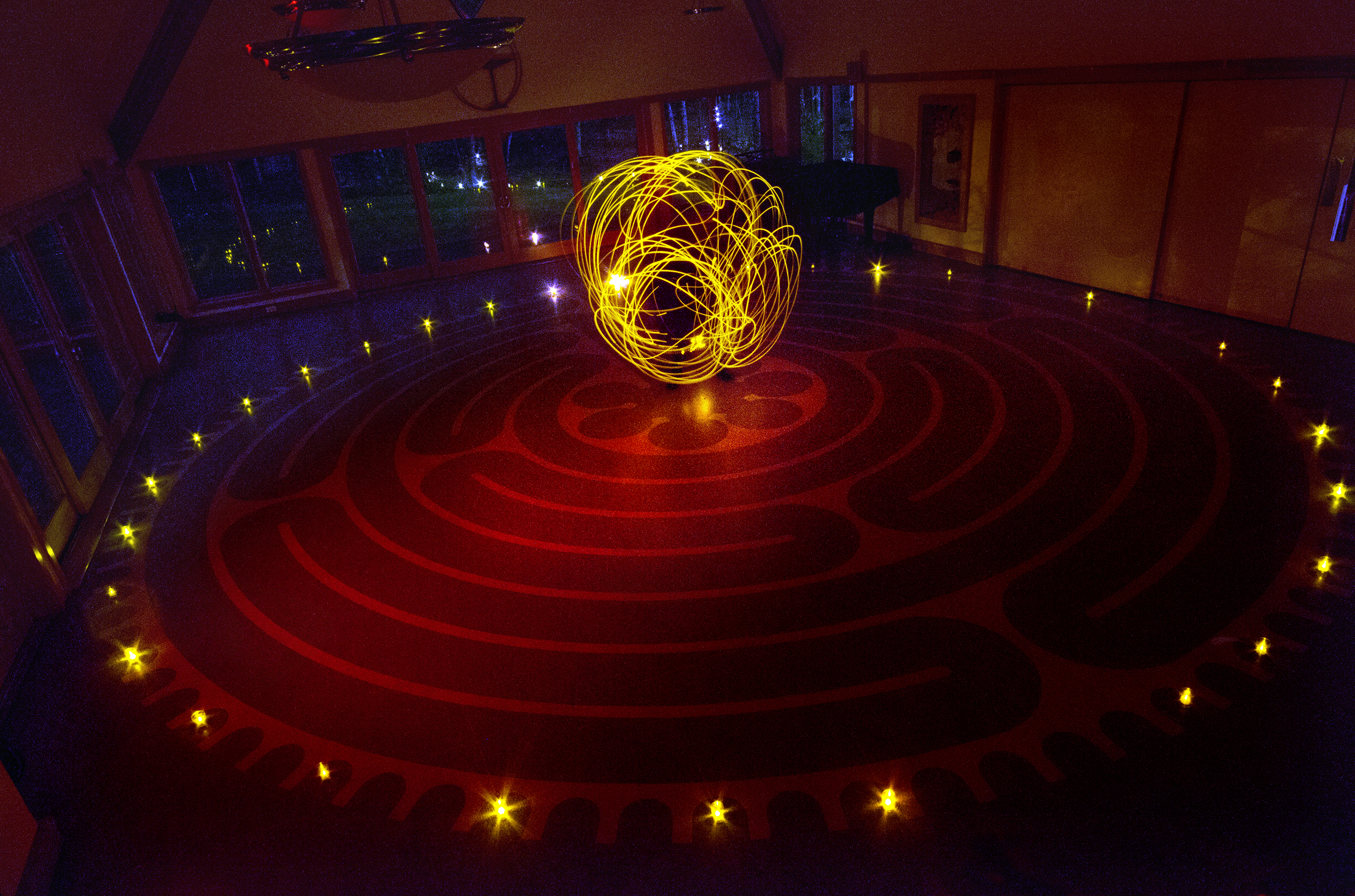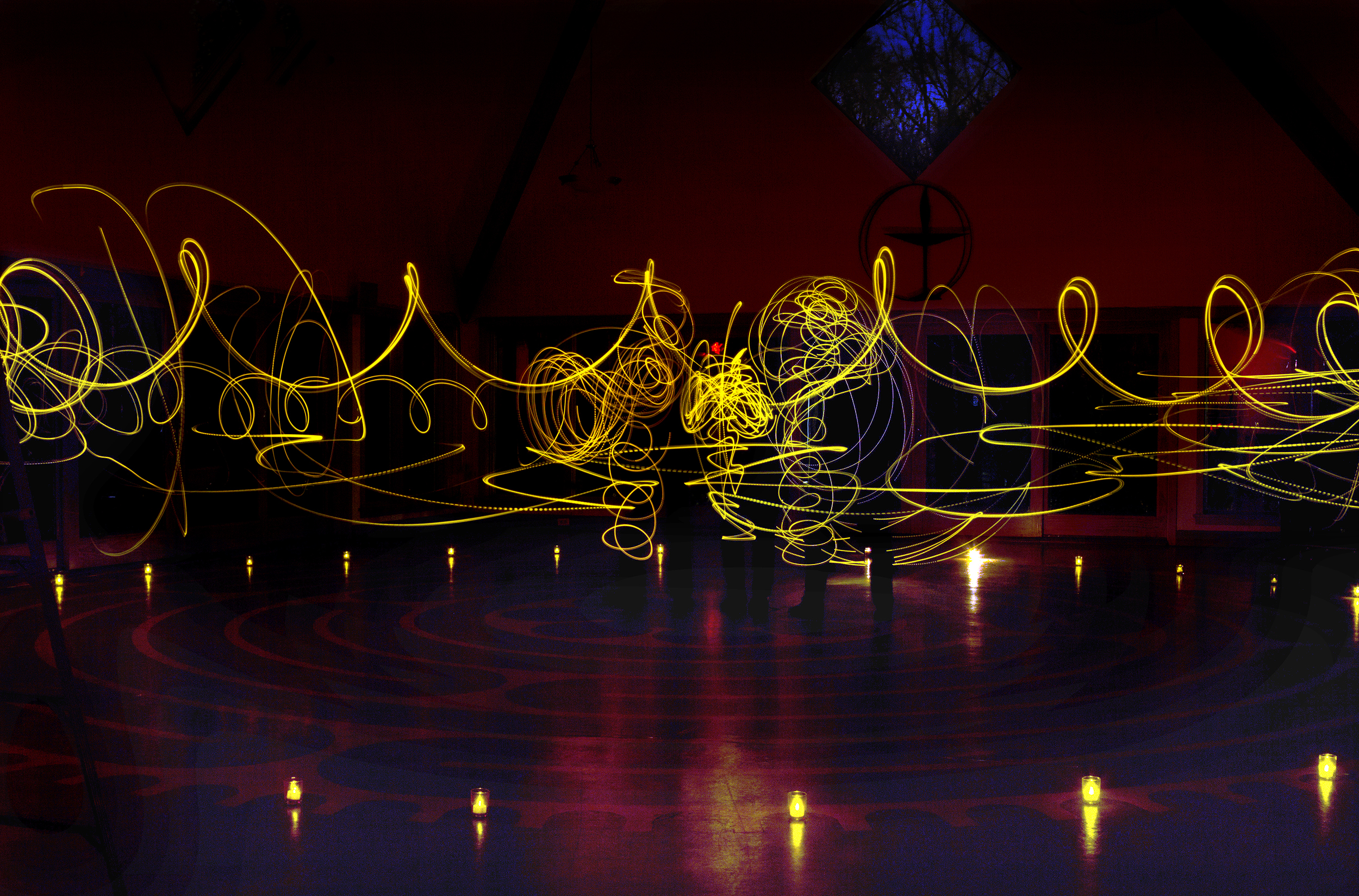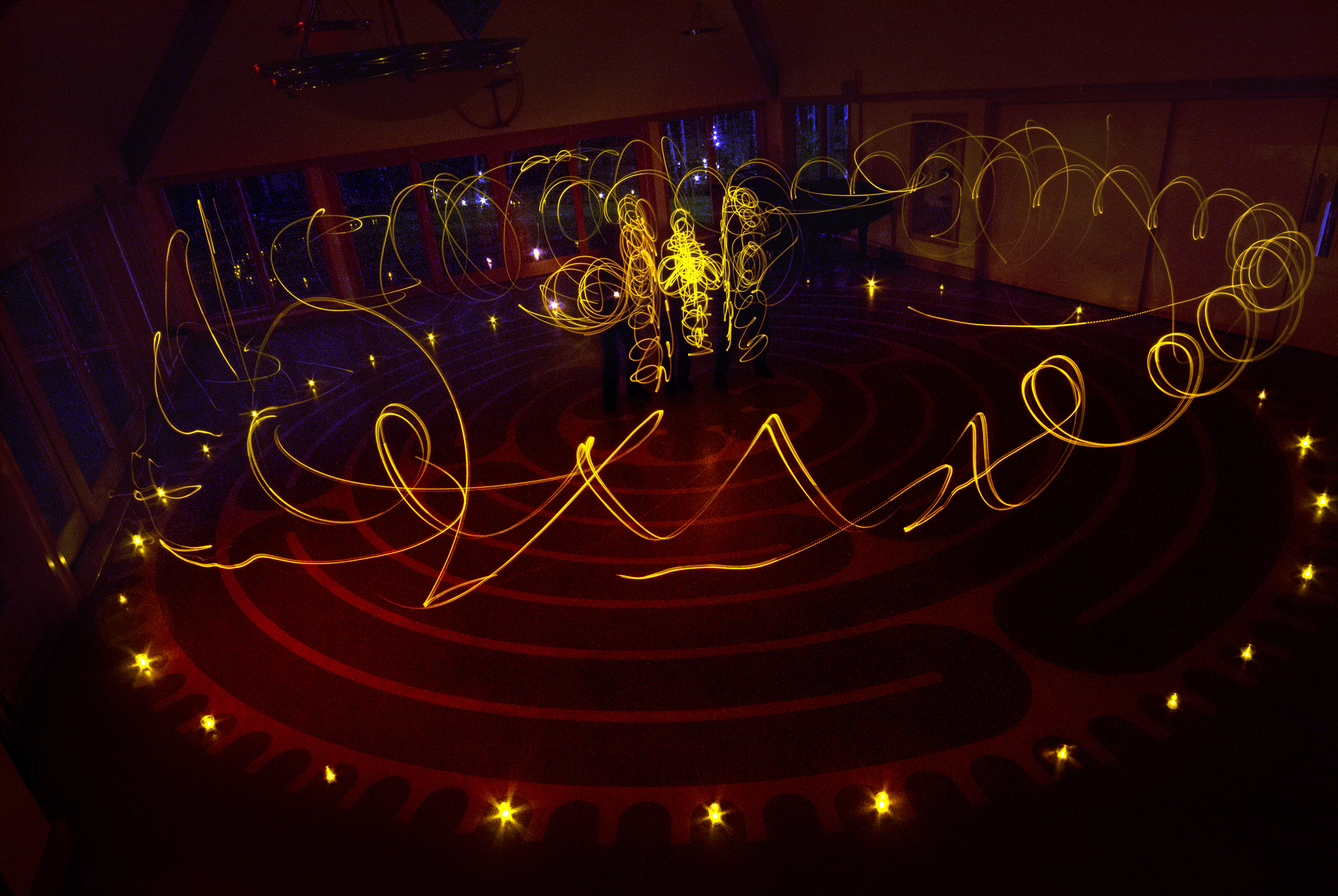 "Whenever you are creating beauty around you, you are restoring your own soul."
(Alice Walker)
Get notified about upcoming exhibits and public light paintings.
© All rights reserved. All images copyright Alina Wilczynski